On March 13, 2013, Witness Iraq filed suit against the Bush Administration related to the conduct of key government officials leading up to the war.
The lead plaintiff, Ms. Sundus Saleh, with her children in Jordan: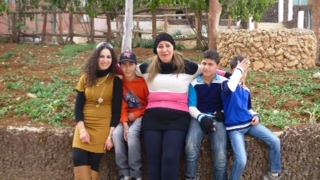 Click here for a FAQ related to the lawsuits.
Click here to sign a Change.org Petition requesting the Federal Courts to conduct an inquiry into the Iraq War.
Witness Iraq seeks to hold political leaders accountable for the Iraq War, and to document the plight of those who witnessed and survived the Iraq War.
Contact

Media inquiries - please contact Comar Law at "info at comarlaw.com", or by telephone at 1.415.562.6790.

A Comar Law Project

www.comarlaw.com